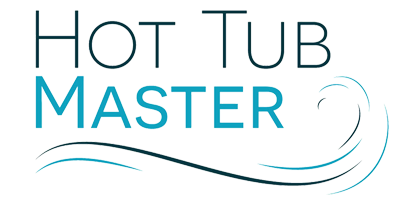 0115 954 20 77
Add a high quality hot tub to your home and make your garden the only place to be.
Find time to simply sink back into the bubbling waters and let the hydro-massaging jets soothe any stress away as the LED lights shimmer.
At Hot Tub Master we pride ourselves on using the latest hot tub technology to offer a high quality home spa at the best possible value.
Plus, with up to 5 years finance on selected hot tubs and free delivery, you can spread the costs and start enjoying your hot tub sooner.
Find Your Dream Hot Tub With Hot Tub Master
When selecting your hot tub, you can be safe in the knowledge that all hot tubs from hot tub master are manufactured to the highest standards, with innovative design to offer the highest quality and best value for money. 
Relaxation:
Find the relaxation you deserve with a great value, luxury hot tub and make your garden the place to be all year round.
Wellness:
Let the hydrotherapy massage relax your both body and mind as aches and pains fade away.
Quality and Value:
Using market leading technology, all manufactured to the highest possible standards while offering the best possible price.
Finance:
0% APR finance available on selected models or spread out the payments with 5 years 9.9% APR finance.
At Hot Tub Master, we are proud to be Feefo Gold Trusted Award holders with an average rating of 5* on Feefo and 4.9 on TrustPilot.
⭐️⭐️⭐️⭐️⭐️
"Could I ever do without my hot tub now? No never ! We bought ours in May and I was worried would I use it in the colder darker nights, no worries needed, In fact I use it even more so , love to de-stress in it after work. Hot Tub Masters was A* to order from. I would highly recommend."
Amanda via Trust Pilot
⭐️⭐️⭐️⭐️⭐️
"Absolutely fantastic hottub, probably the best thing we've ever bought, sit and relax in it most days. The installation from the hot tub master team was really good with no hassle. Treat yourself, its like being on holiday every day!!"
Paula via Trust Pilot
⭐️⭐️⭐️⭐️⭐️
' Overall great company, great product and overall 5 star service '
We've bought a Sky Stream hot tub last year […] no issues, easy to operate and to clean works great we've had it operating over winter months with no issues whatsoever. Jets are very powerful. Love the LED's.
Sky Stream II Owner via Feefo
Up To 5 Years Finance Available
To ensure our hot tubs and the wellness benefits they bring, are accessible to all, we offer up to 5 years finance on all our hot tubs with low deposits and monthly payments.
With 3 years 0% APR finance available on selected hot tubs, you can spread the payments with no additional costs.
In practice you could order a hot tub today with a £49 deposit and payments of under £100 a month. Plus, with deliveries within two weeks, why start to wait relaxing in your new hot tub?
High Quality Hot Tubs, High Quality Customer Service
Buying a hot tub can be a big decision, so we guarantee that our expert customer service team and hot tub engineers are available whenever you need them. From advice on installing the electrics, balancing the chemicals and routine maintenance, we're at the end of the phone whenever you need us. Plus with regional bases our engineers are never far away and can get your hot tub in perfect condition in, nearly, no time.
0115 954 20 77
At Hot Tub Master, we have a wide selection of hot tubs from compact 13amp, single jet pump models through to the expansive 32amp Jewel Stream with over 100 hydro massaging jets. With the latest designs and technologies, including Bluetooth speakers, sparkling fountains and foot massagers on selected models. We've chosen a few of our favourite hot tubs across the range but get in touch with us below for an expert guide to find the right one for you!
Western Stream
Our best value hot tub with a compact base ideal for smaller gardens. The double lounger layout ensures couples can relax and reconnect together.
Key Specifications:
13 amps

6 seats

1.9m x 1.9m

3HP jet pumps

23 jets

Solar Stream III
A popular single pump hot tub, with 6 seats and space to relax with family and friends. Let the fountains splash as the LED lights shimmer around the hot tub.
Key Specifications:
13 amps

6 seats

2m x 2m

3HP jet pumps

36 jets

Hunter Y
One of our most efficient hot tubs, with our exclusive Stormforce 9 jet pumps creating an invigorating and a great hot tub experience using with lower running costs.
Key Specifications:
13 amps

5 seats

2m x 2m

2 Stormforce 9 jet pumps

54 jets

Crystal Stream
Create a paradise at home with the Crystal Stream; with double loungers, ideal for couples and a foot massager to guarantee relaxation from head to toe.
Key Specifications:
32 amps

5 seats

2.1m x 2.1m

Two 2hp jet pumps

58 jets

Summer Stream
With 105 jets powered with three large pumps, the Summer Stream delivers the ultimate massage. Lean back and let the hydrotherapy jets create the ultimate state of relaxation.
Key Specifications:
32 amps

5 seats

2.1m x 2.1m

Three 2hp jet pumps

105 jets

Jewel Stream
One of our largest and most powerful hot tubs; with 3 jet pumps for an invigorating massage in every seat. Perfect for enjoying with friends and family.
Key Specifications:
32 amps

6 seats

2.2m x 2.2m

Three 2hp jet pumps

102 jets

Request a call back from our friendly, expert sales team and we'll be delighted to help you find your ideal hot tub or answer any questions.
Request a Call back